COUNTY HALL | LONDON | SAVE THE DATE: 18 April, 2024
click for super early registration and sponsor expression of interest

The Reception
Generously hosted by the Swedish Ambassador's Residence in London.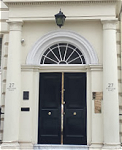 At the 19th Annual Anglonordic Life Science Conference, over 300 delegates:
MET decision makers at leading and upcoming drug discovery and technology companies from the UK and Nordic regions, and investment firms throughout Europe.
LEARNED from major investment firms about the current status of European investment in life science technologies.
GAINED insights from experienced life science operators within the Anglo-Nordic space.


Anglonordic has a 20-year tradition as an invitation-only gathering of investors and R&D growth companies that consistently offers unique opportunities for funding and collaboration.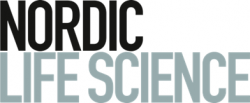 Read the latest edition of Nordic Lifescience Magazine free!
View 2023 Programme
Pitch presentations are available to view on this page.
---
Charity of the Year 2023

Exclusively selected attendees represented the following key drivers of the European life sciences growth sector:
CEOs, CSOs and Heads of Business Development from Emerging Life Science Companies in the Anglo-Nordic sphere and Continental Europe
Decision-makers from Europe's key Investor firms and Pharma companies
Key Supporters of the Life Science Ecosystem in Europe
The following 73 investment firms signed up for Anglonordic 2023, with interests in a wide variety of technologies from small molecule discovery through protein technologies to AI applications and healthcare devices:
4BIO Capital, Abingworth, ALSA Ventures, Apeiron Investment Group, Apposite Capital, Arch Venture Partners, Astellas Pharma Europe, Atlas Capital Markets, Axilium, Baltic Sandbox Ventures, BlueYard Capital, Calculus Capital, Caldwell Capital, Cambrian Capital, Catalio Capital, Cathay Capital, Cell and Gene Therapy Catapult, CPI Enterprises, DeBere Capital Partners, Delin Ventures, Eli Lilly & Company, Epidarex, EQT Life Sciences, Forbion, Frontier, Future Planet Capital, Gen Two Real Estate, GGS Associates, GIMV, GL Investment, Global Bio Fund, Global Brain, Hermes Partners Intl. Ltd., Hoxton Ventures, i2020 Accelerator, Ignite Capital Partners, Inc., Illumina for Startups/Illumina Accelerator, Industrifonden, Inkef, Intermediate Capital Group (ICG), IP Group, IPF Partners, Kreos Capital, Lunar Ventures, LundbeckFonden BioCapital, M Ventures, Meltwind, MIG Fonds, Molten Ventures, Monograph Capital, New Science Fund, NG Bio Ltd, Norgine Ventures, Novo Holdings, o2h Ventures, OBD sol, Octopus Ventures, Ovata Capital, Oxford Science Enterprises, Parkwalk Advisor, Primavera Capital Group, Queen's Park Equity, Rosetta Capital, Ruffena Capital, Sofinnova Partners, SOSV, Sound Bioventures, Start Codon, Sunstone Life Science Ventures, Syncona, Tuspark Holdings, UCB Ventures, Wilbe.
COUNTY HALL | LONDON | 20 April, 2023
Welcome to the Anglonordic Life Science Conference. Use the navigation buttons below, or the menu bars above, to access the Programme and Partnering areas.
Anglonordic Life Science Conference Partnering is generously sponsored by Scantox