24th June 2020. Registration is open!

Anglonordic is the only life science conference in the UK that is exclusively for European investors and R&D companies from the Nordics and the UK to connect with each other. With an established format of panel discussions, parallel technology and biotech investment rooms, plus 1:1 meetings, this 1-day London conference provides exceptional value.
Investors with funds attend free-of-charge.
MEET decision makers at leading and upcoming drug discovery and technology companies from the UK and Nordic regions, along with investment firms from throughout Europe
LEARN from major investment firms about the current status of European investment in life science technologies
GAIN insights from experienced life science operators within the Anglo-Nordic space
"Anglonordic is a great event to meet quality investors and companies - it is very well run and also includes panels covering interesting topics" Tim Luker, VP Emerging Technology & Innovation, Eli Lilly.
"This was a great meeting, content quality and organisation." 2019 delegate
"Some very good panels and topics, good quality investors and companies" 2018 delegate
"The conference is a fantasic event to meet new contacts, given the invitation only status it is well attended with quality investors and companies" 2018 delegate
The Anglonordic Life Science Conference has a "by-invitation-only" policy. The organisers welcome a limited number of service suppliers as sponsors or exhibitors. To request an invitation click here.
The main conference room has a biotech investment focus; the technology room features devices, diagnostics, delivery and development tools. One-to-one meetings take place throughout the day. The Exhibition and quiet area double up for lunch service and refreshments are available all day.
One-to-one partnering meetings are pre-booked using the globally-renowned Meeting Mojo booking platform. Registered delegates can log in to browse profiles, set their own availability, request meetings, and promote their company to best advantage.
Networking begins on the evening before the conference with an exclusive Reception in Central London, free of charge to all registered delegates.
2020 Gold Sponsors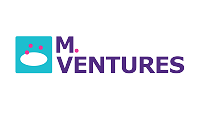 ---
2020 Investors registered to attend include:
Advent Life Science, Albion Technology & General VCT, Alpha Blue Ocean, Apollo Ventures, Arvic AG, Axon Capital Partners, Bioscience Managers, Biotechnology Business Institute, Bond Asian Ventures, Cascara Ventures Bvba, Catapult Ventures, DeBere Capital Partners, Eli Lilly, ESM Biotech, Esperante, GL Capital, Hermes Partners Intl, Inkef Capital, Innovate UK, IP Group, IPF Partners, Kreos Capital, Lundbeckfonden Emerge, Lundbeckfonden Ventures, M Ventures, Mercia Asset Management, NeoMed, Newables, Norgine Ventures, o2h Ventures, Optum Ventures, oxford technology 3, Pontifax, Questra, Rosetta Capital, Seroba Life Sciences, Swelife International, Syncona, Syndicate Room, Trilantic Europe, UCB Ventures, UK Innovation & Science Seed Fund, Xeraya Capital and XOventure.
For conference registration, we use Eventbrite