Pitch!
Presentations take place in the Biotech Investment Room: drug discovery and delivery companies in all therapeutic areas; and the Technology Room: medical devices, diagnostics, platform technologies and healthcare related product development. Small and medium sized R&D companies looking for investment or collaboration partners are featured.
Applications are currently being accepted for the event.
Next round deadline: 29th January 2021.
To apply to pitch email Abigail O'Driscoll at anglonordic@biopartner.co.uk
Note this is not your conference registration, you will be sent a link to register and pay if you are selected.
---
A company presentation costs £750+VAT and includes:
-10 minute presentation (includes Q&A)
-1 delegate pass, for The Reception and the Anglonordic Life Science Conference
-Company name on the conference website with hyperlink
-Enhanced profile and early access to the 1:1 partnering system
-Company profile featured in the conference printed programme with speaker photo, and company logo
-Lunch buffet and afternoon drinks

Additional passes are available at £400+VAT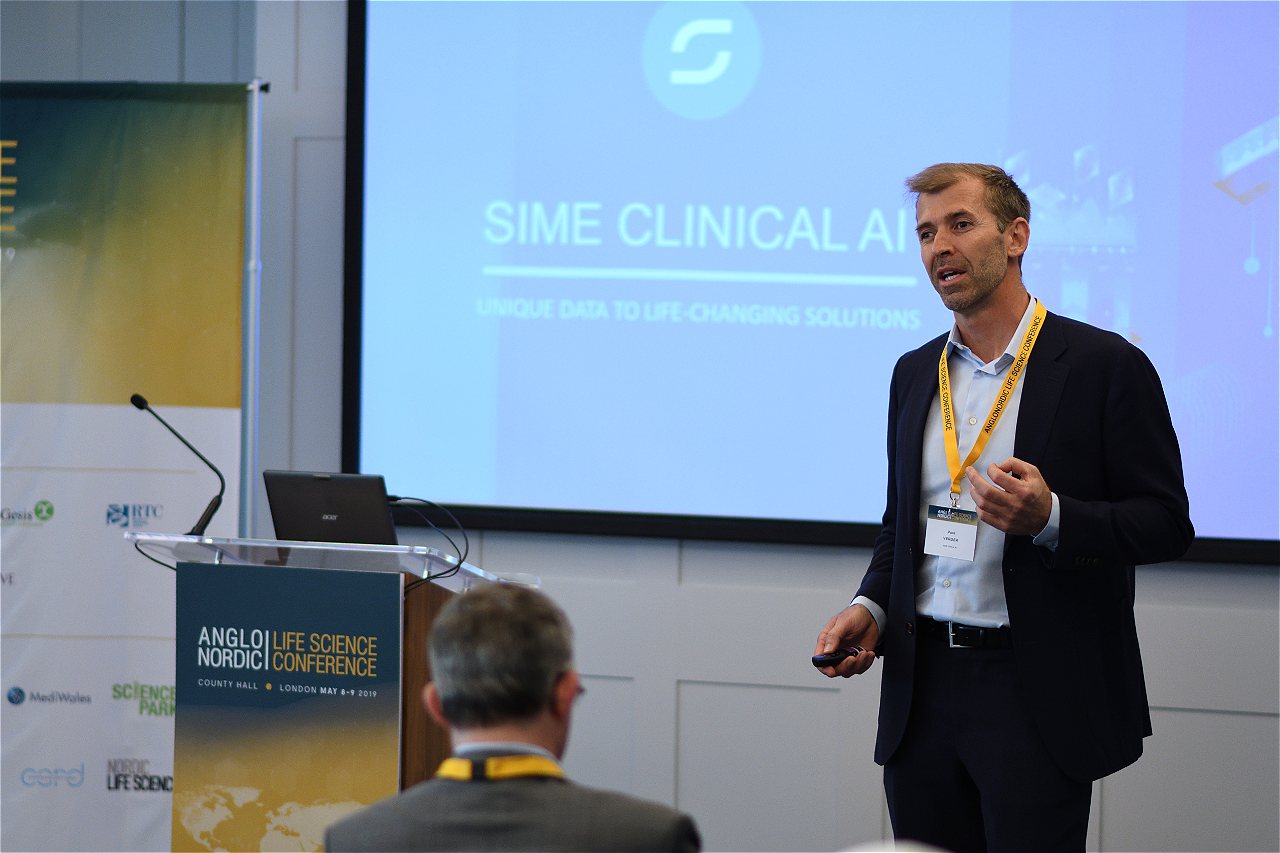 Over 60 Investors confirmed so far:
Advent Life Science, Albion Technology & General VCT, Alpha Blue Ocean, Alpha Bronze Life Sciences Opportunities Fund, Apollo Ventures, Aratus Capital, Arix Bioscience, Arvic AG, Axilium Holding, Axon Capital Partners, Bioscience Managers, Biotechnology Business Institute, Bond Asian Ventures, Cascara Ventures Bvba, Catapult Ventures, DeBere Capital Partners, Deep Science Ventures, Eli Lilly, ESM Biotech, Esperante, GL Capital, GSK, GreenSky Capital, Helsinn Investment Fund, Hermes Partners Intl, Ignite Capital Partners, Inkef Capital, Innovate UK, IP Group, IPF Partners, Kreos Capital, Kurma Partners, Longacre Funding Partners, Lundbeckfonden Emerge, Lundbeckfonden Ventures, Luminous Ventures, M Ventures, Mercia Asset Management, Momentum Biotech, MVM Partners, NeoMed, Newables, Norgine Ventures, o2h Ventures, Optum Ventures, oxford technology 3, Panakes Partners, Pontifax, Questra, Rosetta Capital, Seroba Life Sciences, Seventure Partners, SHS, Swelife International, Syncona, Syndicate Room, Trilantic Europe, UCB Ventures, UK Innovation & Science Seed Fund, Xeraya Capital and XOventure.